DentoPlan dental financing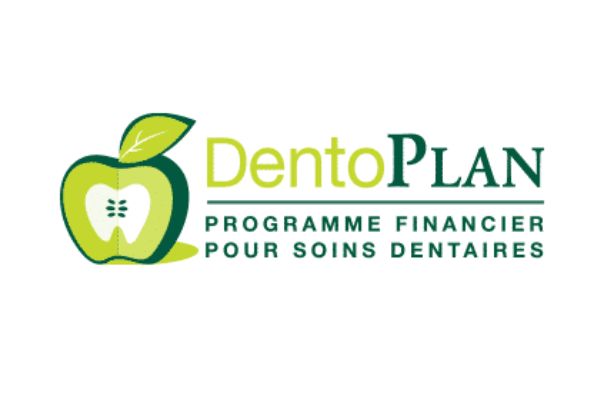 Finance your treatment with DentoPlan
We often hear that health is priceless. Our team certainly believes in this motto. It is also true of dental health, as it is paramount to our well-being and overall health. Unfortunately, patients sometimes postpone dental treatment due to a lack of funds. They may otherwise be tempted to forgo treatment altogether because of the price.
At Centre Dentaire Dre Nathalie Kadoch, we understand expensive treatment can be prohibitive, so we are proud to offer you customized solutions. DentoPlan works like dealership financing plans: it allows you to flexibly divide your payments according to your needs.
Depending on the amount you want to finance, you can choose a payment plan ranging from 6 to 120 months. Approval takes less than 24 hours, and you can finance all or part of the treatment. You also have the option to make extra payments to shorten the term without any penalty.
Types of treatment covered
Dental and periodontal diseases, accidents, infections, and other dental health concerns often occur without warning, which can wreak havoc on your budget.
With DentoPlan, you can finance any dental treatment that costs a minimum of $300. This includes not only treatment of diagnosed diseases, but also cosmetic treatment, such as teeth whitening and veneers.
We know how important the appearance of their teeth is to our patients. That's why we want to do everything possible for them to get the smile they want.
Do you want to know more about DentoPlan? Just call our team at Centre Dentaire Dre Nathalie Kadoch or simply fill out our form. We'll be more than happy to help!
Please complete this form and someone from our team will contact you as soon as possible
You care about your Oral care? We do too! Come and meet our team and you will be charmed!