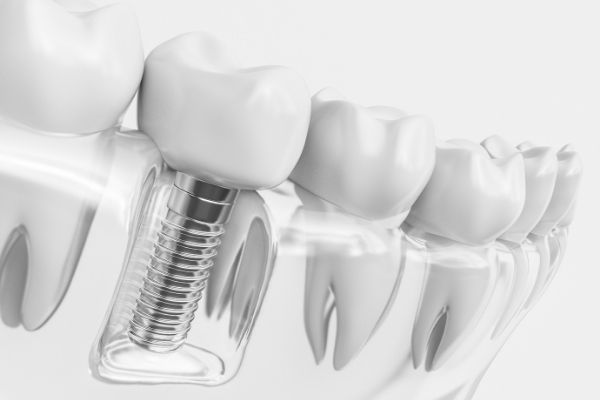 If you're missing a tooth or several teeth, dental implants are another option. They're sturdier and more permanent than dental bridges, ensuring you can eat and drink everything you're used to enjoying without worrying about your teeth coming loose or becoming damaged.
Dental implants are performed via dental surgery, whereby an anchor is screwed into the jawbone. Once that's in place, a crown is placed atop the screw, serving as a natural-looking tooth component.
Dental implants are the only dental restoration option that preserves the natural bone. Not only that, but the procedure actually helps to stimulate bone growth, which is important in keeping the jaw, gums, and teeth healthy. Dental implants are quite common today and can be implanted into patients of most ages, given proper gum health and other qualifications are met prior to the surgery. Talk to your dentist if you're interested in getting dental implants.
Please complete this form and someone from our team will contact you as soon as possible
You care about your Oral care? We do too! Come and meet our team and you will be charmed!